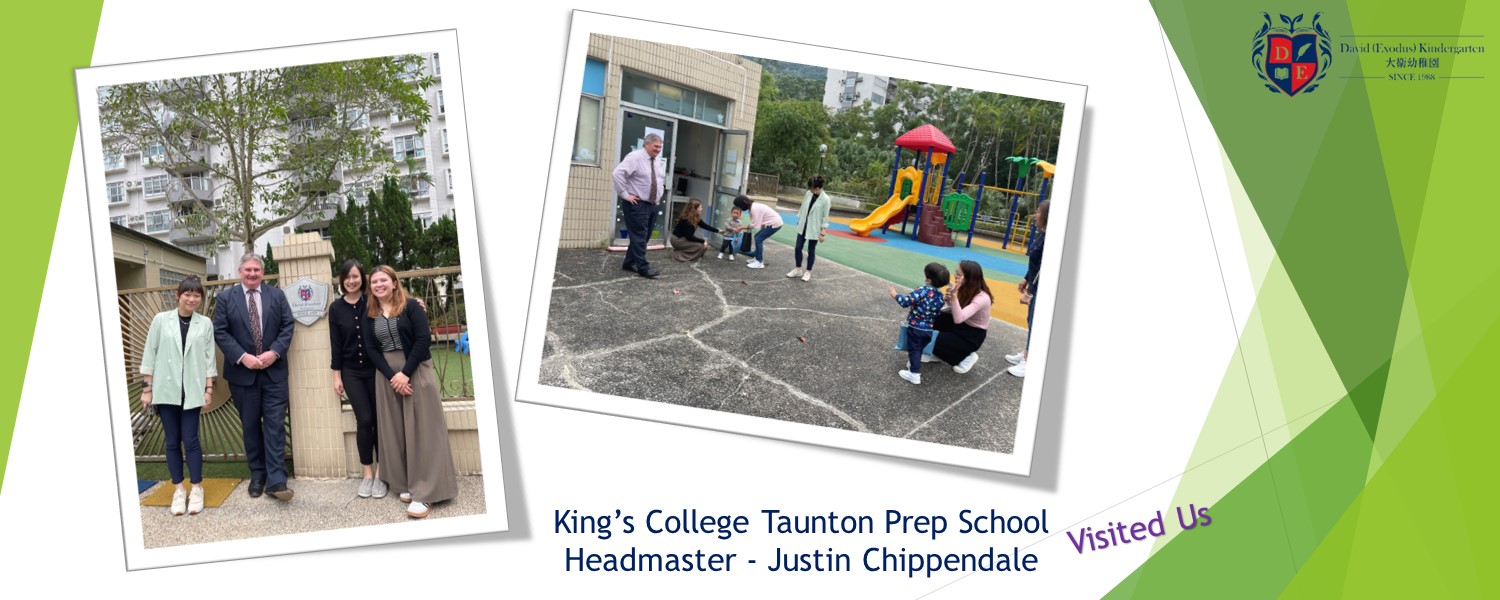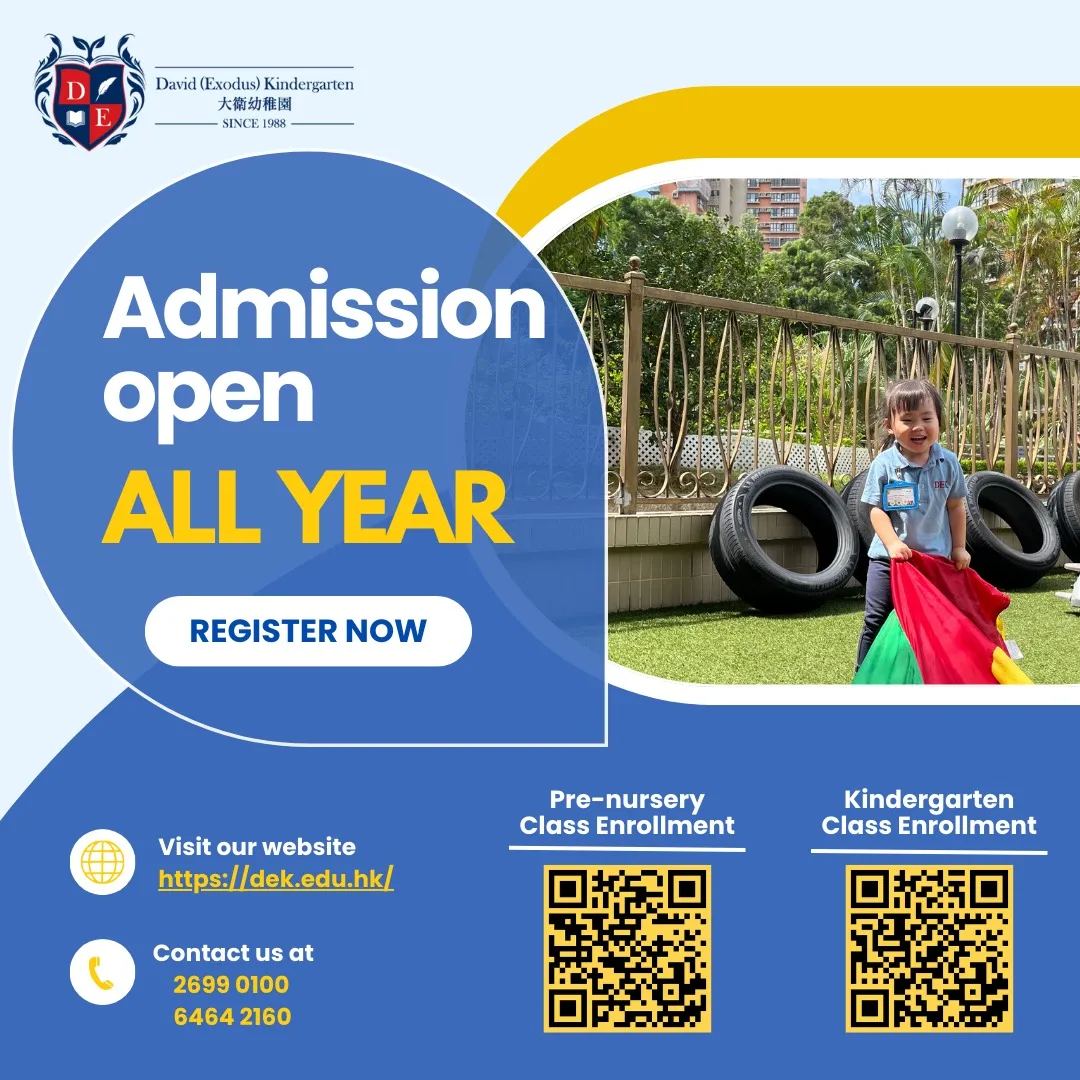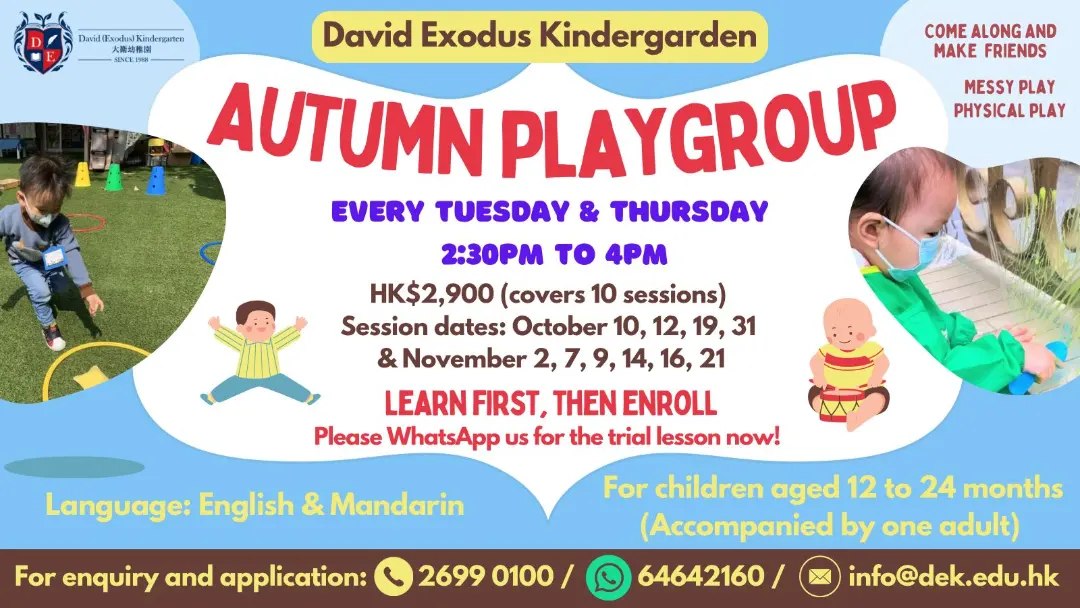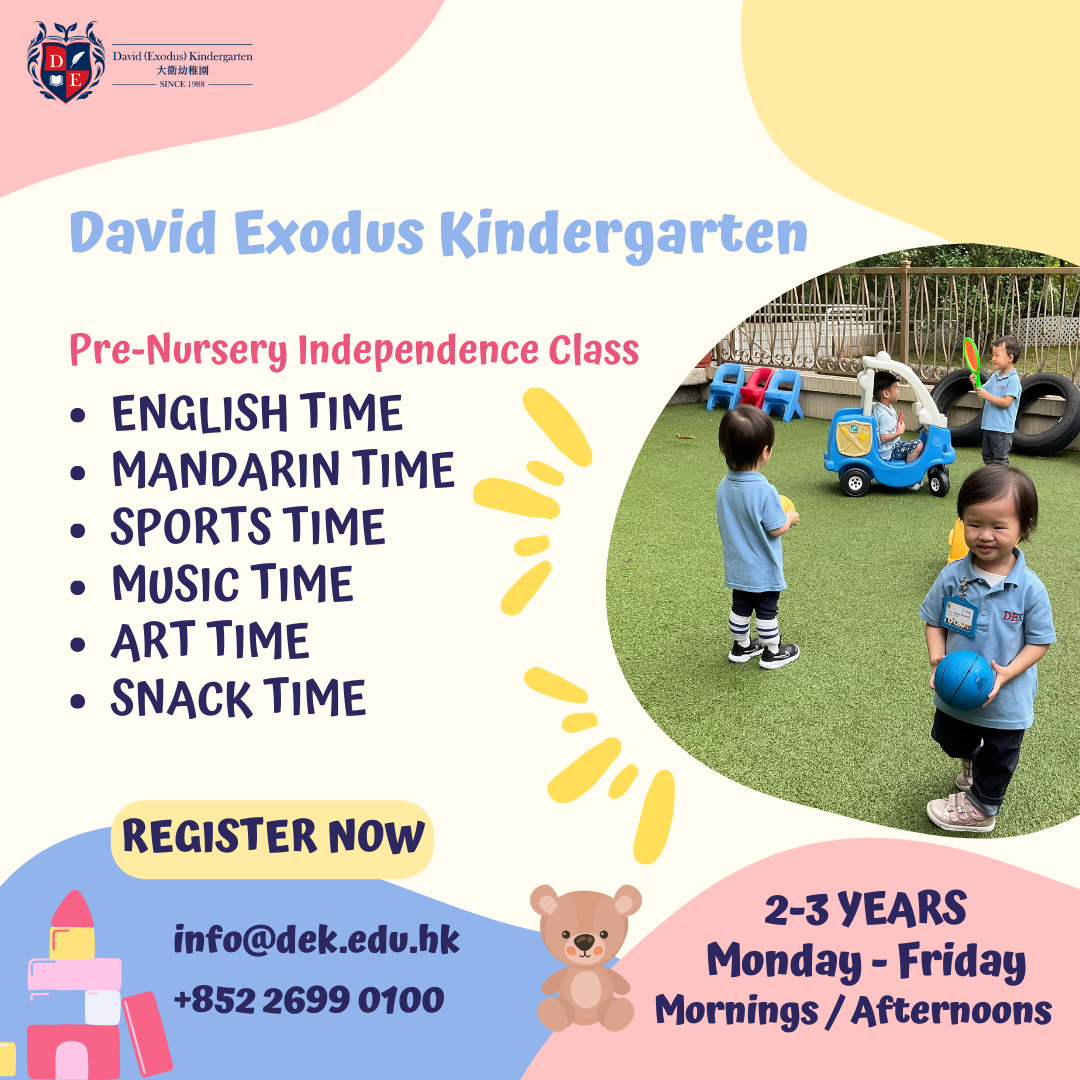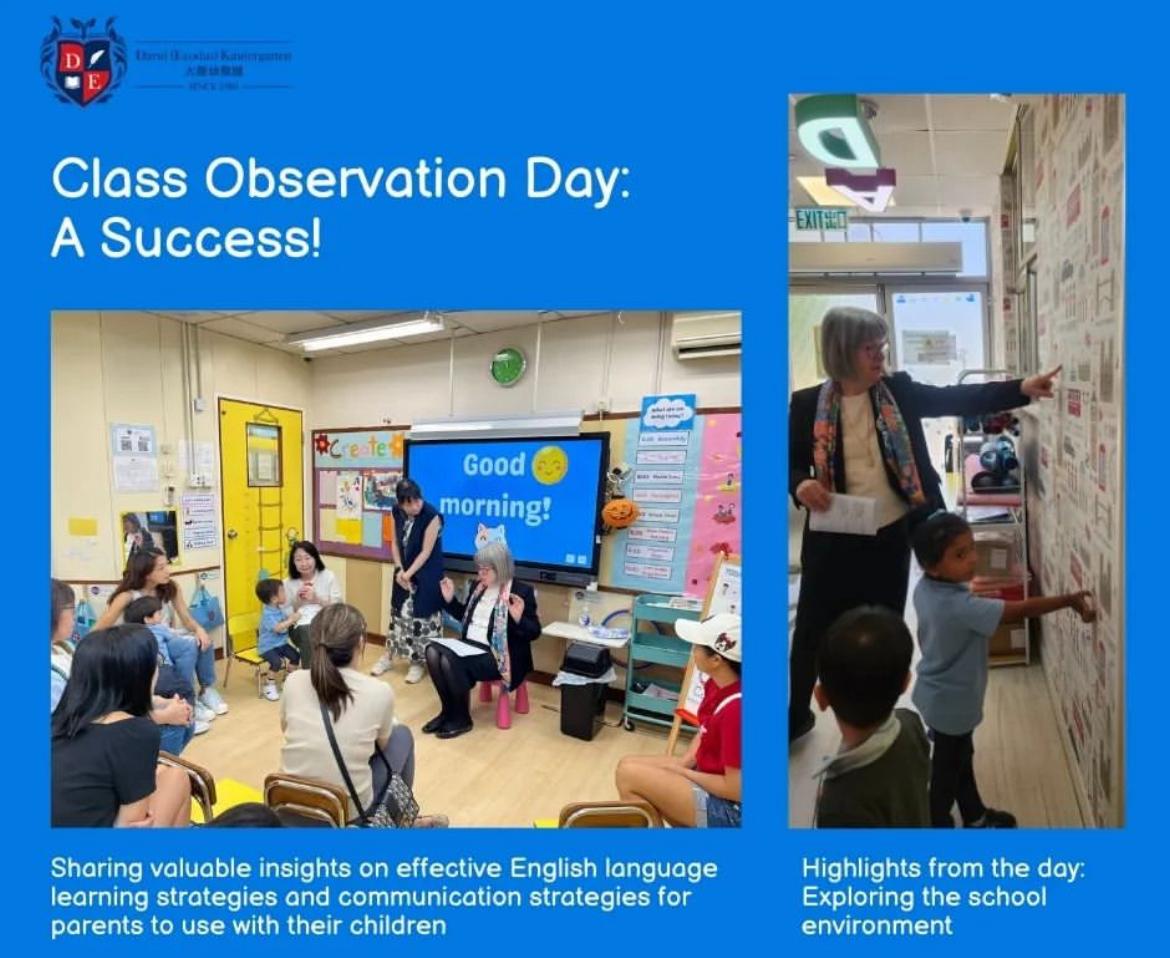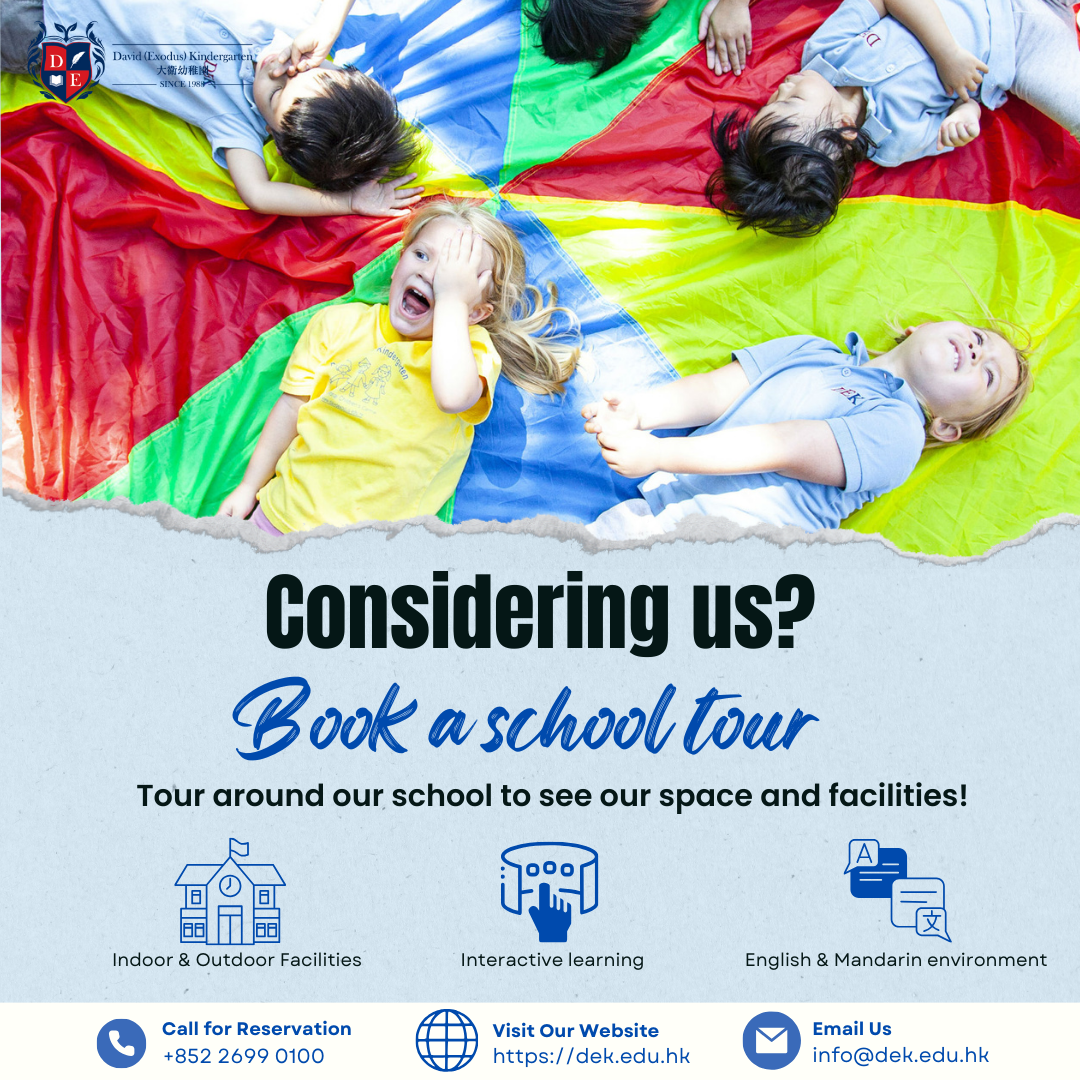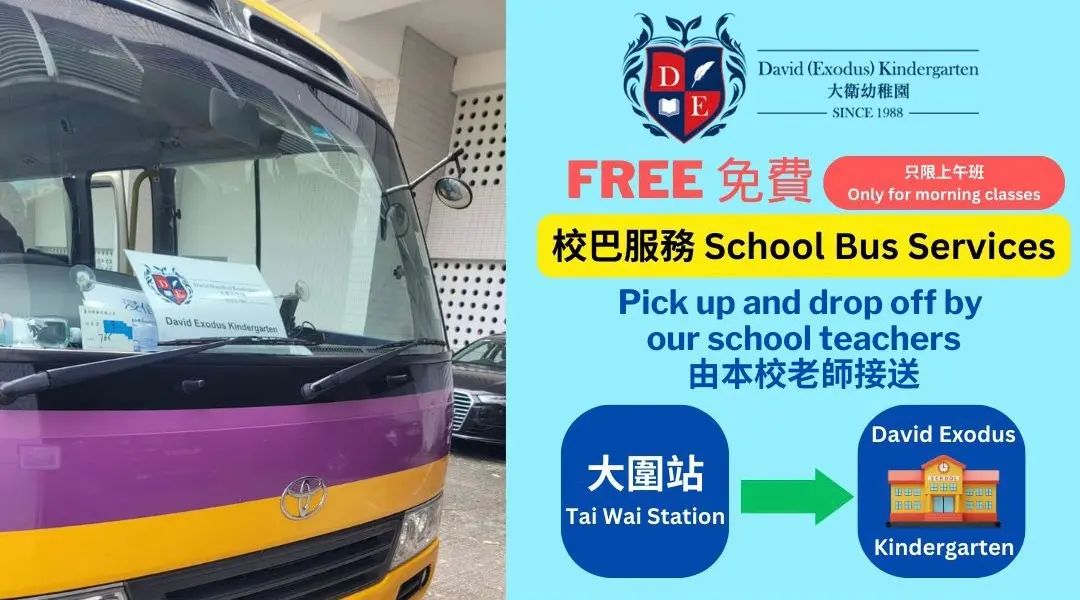 David Exodus Admission Open All Year
Free Shuttle Bus to David Exodus
David Exodus is a private kindergarten for children from ages 1 to 6 with an international curriculum supported by the renowned UK Education group, Alpha Plus Group.
Since its foundation in 1988, our kindergarten aims to care for the children's individual needs to nurture their strengths, reach their true potential and provide a holistic development.
"Thank you for always being here for the students and parents. Under your leadership, DE is a happy and safe place for own kids to grow. I am thankful to have sent Sue to DE as her first school." – Sue's parents
"Thank you for being an amazing teacher! Harriet would come home and pretend to be a teacher teaching mommy this & that every day after school, just like how you have taught her!" – Harriet's parents
"Thank you for raising children affectionately. I'm glad I chose this kindergarten from the bottom of my heart. My son is so full of school life." – Sozo's Parents
"Thank you for teaching Audrey Chinese/Mandarin & making the lessons so fun to her! I can tell she loves having your lessons & shows gradual improvement! " – Audrey's Parents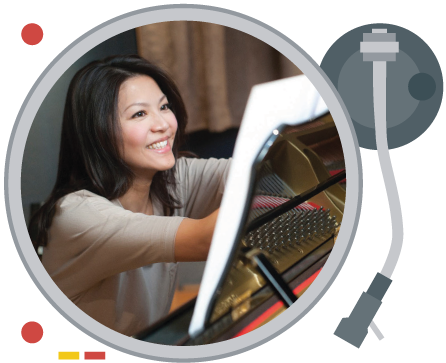 Music and Lyrics by Lily Hong
Hey, wel-come you all! 
On this brand new day. 
Let's make a- d- ference to the world,
to-ge-ther in this lo-ving place