What a wonderful way to start the new term in the new decade with a visit from Mr. Graham Able, the Deputy Chairman of Alpha Plus Group!
As our school's international curriculum is based on the holistic approach of the education group, it is valuable for our staff to meet and chat with Mr Able, ensuring our teachings and campus environment is up to the Alpha Plus Gold Standard. Some of our parents also had the chance to chat with him. 
See Mr Able's governor report of his school visit below: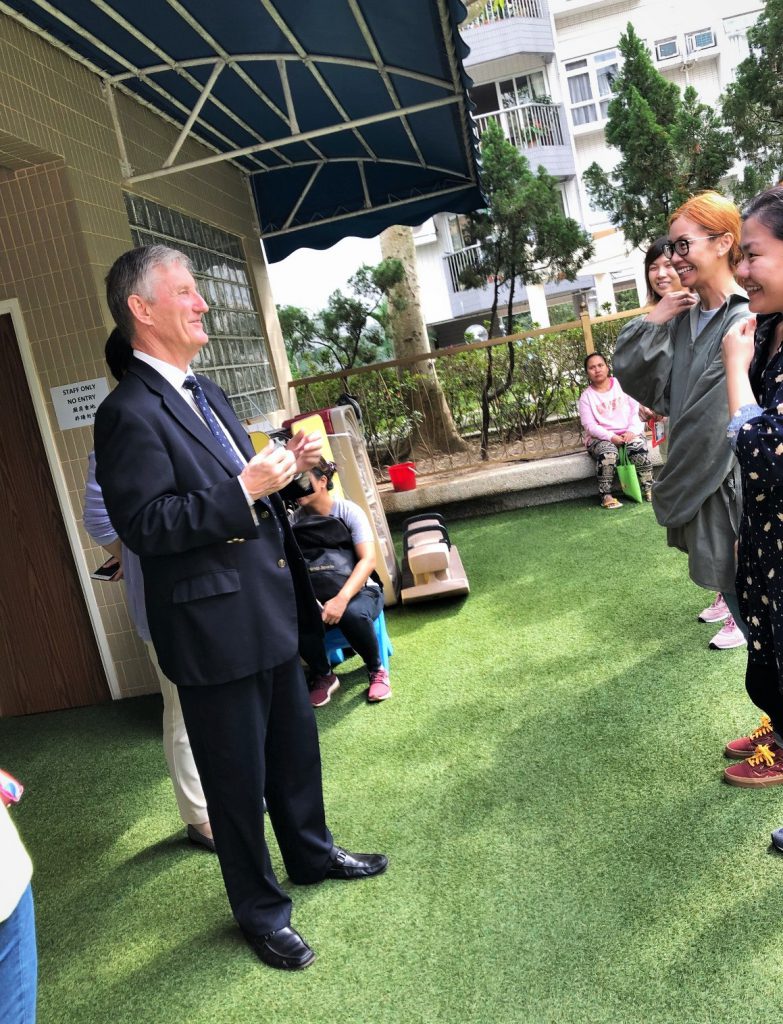 Governor Report from Mr Graham Able of Alpha Plus Group
I spent 75 minutes observing at the kindergarten and discussed a number of relevant issues with the Principal. The visit thus resembled the governance visits made by me and my fellow governors to Alpha Plus schools of this age range.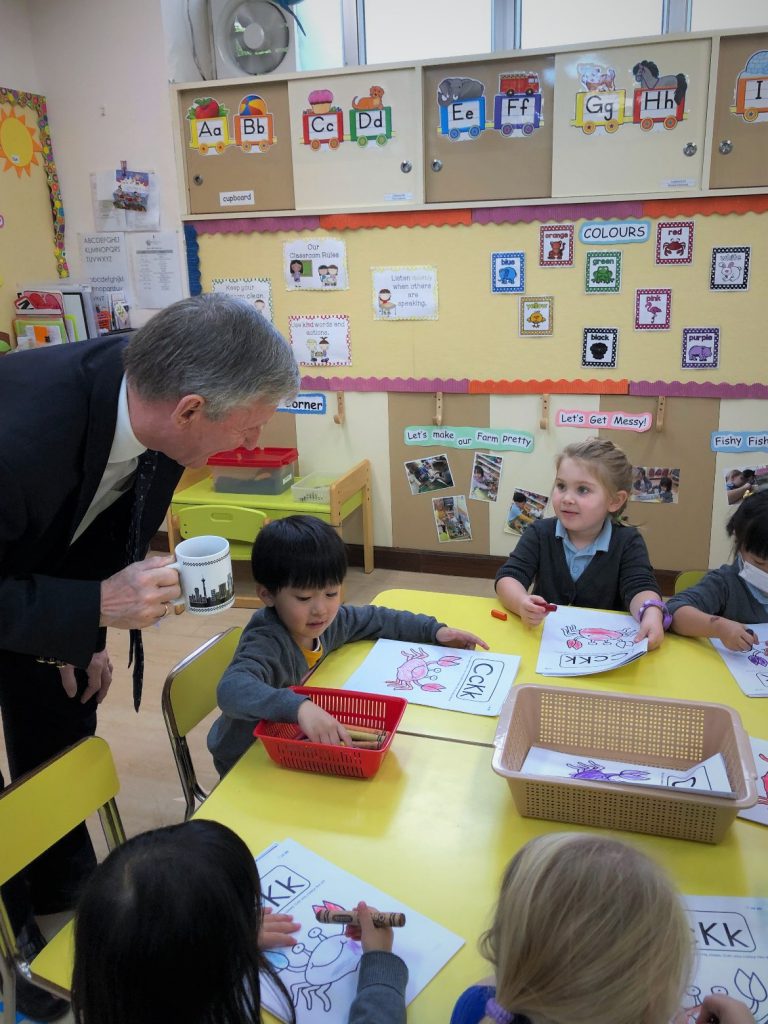 The range of activities observed was impressive, covering both child led and individual teacher-initiated ones. The former included colouring to improve fine motor skills, shape recognition puzzles, some number work, Lego and play in the soil tray (the local equivalent of a sand tray). Individual children were guided by the teachers in 1:1 sessions on reading (Putonghua) and dot/finger painting (in the genre of Jackson Pollock). The children were happy, engaged and obviously learning.
I also observed an outdoor play session which started with a teacher led game of musical statues (greatly enjoyed by all) and then moved into a free play session where the children showed a pleasing ability to share from a wide range of toys and welcome imagination in how to use them.
The relationship between the teaching staff and the children was very good and the latter benefited greatly from the generous staffing ratios.
The curriculum supplied by Alpha Plus is being implemented well.
In my discussions with the Principal, I agreed to send her details of Tapestry and any similar programmes used at Alpha Plus nursery schools (kindergartens in Hong Kong terminology), as adopting one of these may be beneficial to sharing a children's progress more readily with their parents. We also agreed that new written policies should be produced to underwrite the good practice in child protection and health & safety matters. Alpha Plus has generic policies on all such matters but some may need adjustment to comply with local regulations.
Graham Able
Deputy Chairman, Alpha Plus Group
Governor, Alpha Plus Schools.